Science is the pursuit of understanding the principles of Nature through a systematic study and observation of the processes, reactions and systems that constitute the physical and natural world.
Our enhanced understanding of natural principles and phenomenon has been instrumental in helping scientists and innovators bring about rapid scientific advancements and technological breakthroughs across many fields.
While our understanding of the geophysical and natural processes happening below the Earth's surface has been steadily increasing in the past few decades, some crucial technological breakthroughs in Rain Water Harvesting have still not been achieved.
The process of Rain Water Harvesting involves critical interplay of numerous natural factors like the multiple unique properties of water, force of gravity, atmospheric pressure etc. along with various soluble and insoluble elements and compounds naturally present in the soil of the target location.
Due to the limited understanding of the natural processes taking place beneath the surface along with inadequate investigative tools developing artificial ground water recharge techniques still remains a challenging and complex exercise.
We have been emphasizing the fact that rain water harvesting is certainly not just about digging a hole in the ground and releasing water into it, as some people think it to be. The key to success of any rain water harvesting structure is the understanding and experience of the harvester. There is no margin for miscalculation that may disturb the critical natural balance and lead to stagnation of water on the surface or cause risk of damage to buildings and structures nearby.
We often see construction of impractical designs that are not in line with the principles of artificial ground water recharge. It should come as no surprise that the number of dead & defunct rain water harvesting structures far exceeds the number of the alive & operational systems, not just in India but the world over.
We are battling an almost constant water scarcity prevailing in most parts of India and people start coming under water stress within a couple of months after the monsoon. The time has come to address our water crisis at top priority.
We at SILVERON keep motivating people to value the rain and harvest the water before it runs off. Very often the rain water is even diverted into external storm water drains and sewerage lines without remorse. It is not in our hands to control rainfall but it is surely in our hand to prepare to receive, manage and harvest the rain water whenever it falls- wherever it falls – in whatever quantity it falls.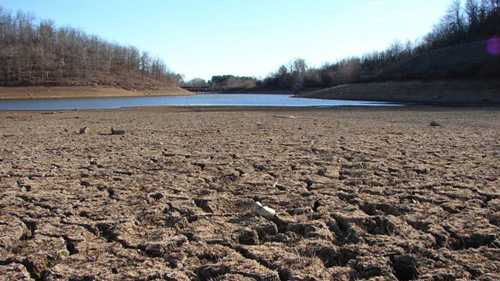 While we had an excellent monsoon with above average rainfall in 2019, lot of urban areas lost the surplus water through runoff or floods. When it comes to the environment, we cannot gamble with the future of our next generation. Planning and implementation of rain water harvesting and water conservation requires a sustained effort which we must act upon on a priority basis.
At SILVERON, with decades of field experience in experimenting, designing and installing thousands of effective Rain Water Harvesting structures across India, we also recognize the multitude of factors that make artificial ground water recharge challenging.
Our attention to detail, understanding site-specific conditions and vast experience developing solutions across various topographies are just some of the reasons that make SILVERON the premier rain water harvesting solution provider in India and reflects in the flawless performance of SILVERON recharge structures.